Lot's happening this month within KG
Ellebana Lash Lift!
Chloe and Marie are doing LVL lash training on Monday! We are very excited to bring this treatment into the salon. We specialise in Lash Extensions, so this is going to fit perfectly into our treatment menu.
This is a great treatment for those that can't wear lash extensions. It lifts the lashes from the root to lengthen and curl your natural lashes. Plus with a tint they will be darker too. See below to see the amazing before and after look.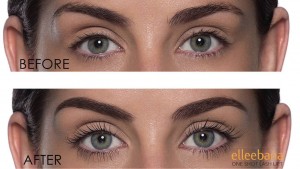 KG Lash Bar is now open!
Many of you know we now have a head office for the KG Brand, which we moved into in April. Here we do our distribution and training side to the business. As there is tons of space in our beautiful space, we have now turned part of the building into a Lash Bar. So we can now take bookings for lashes in Barton Le Clay and Luton.
If you download the KG Salons app, you can see both locations on there along with contact details and address.
20% OFF with Kate!
We welcome Kate to our team. She will be working in both branches and within our Barton Le Clay salon we are offering 20% off with Kate's treatments.
Please mention when booking.
Kate has lots of experience and comes from the spa background. She is looking forward to meeting you all!