Massages
We offer two options of Swedish Massage. A therapeutic massage treatment that works the soft tissues and muscles to help restore health – creating a calming and balancing effect on the nervous system.
Swedish Full Body Massage: 
A full body massage which promotes relaxation and well being. This therapeutic massage has been designed to soothe your muscles, improve your circulation and will leave your body feeling completely relaxed and rejuvenated. 
Swedish Back, Neck & Shoulder Massage:
Focusing on the Back, Neck & Shoulder area, specific oils are used to release tension and help soothe tight, sore muscles, which result from wear and tear or incorrect posture. This massage applies pressure to muscles, in order to increase the oxygen flow in the blood and release toxins from stressed areas.
Dermaplaning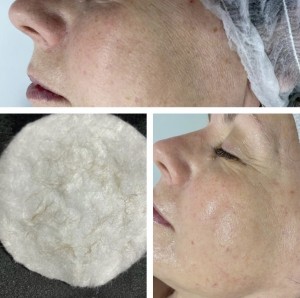 Dermaplaning is manual exfoliation of the face. Where both dead skin cells and vellus hairs (the fine hairs on your face, otherwise known as 'peach fuzz') are removed from the surface of the skin. Leaving you with a brighter, smoother and more youthful appearance. It also allows deeper penetration of products to aid smooth glowing skin.
1 hour treatment ending on a relaxing face mask.
Will my hair grow back thicker? 
We remove the top layer of the dead skin and vellus hair. The vellus hair will grow back slowly over 4 weeks. It will be exactly the same as what it was like before treatment if you wasn't to have the treatment again. Treatment is recommended every 4 weeks.