Massages
Choose your massage to suit your mood, from a relaxing massage, deep tissue or target specific areas. Allow our highly skilled masseuse to ease your tense muscles and soothe your soul.
Enjoy an hour of you time in our relaxed, stress free treatment rooms.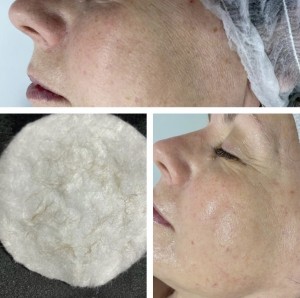 What is Dermaplaning 
Dermaplaning is manual exfoliation of the face. Where both dead skin cells and vellus hairs (the fine hairs on your face, otherwise known as 'peach fuzz') are scraped away from the surface of the skin. Dermaplane removes 21 days of dead skin and vellus hair. Which then leaves you with a brighter, smoother and more youthful appearance. It also allows deeper penetration of products of smooth glowing skin.
Will my hair grow back thicker? 
We remove the top layer of the dead skin and vellus hair. The vellus hair will grow back slowly over 4 weeks. It will be exactly the same as what it was like before treatment if you wasn't to have the treatment again. Treatment is recommended every 4 weeks.