Eyelashes Extensions
Lashes are one of the most popular treatments in salon and KG is fast becoming one of the most well respected eyelash companies in the UK. We have award winning technicians that can design and create the best lashes to suit you. Whatever look or style you want, we can do.
Classic Semi Permanent Lashes
Classic lashes are state of the art semi-permanent lash extensions that give longer, thicker, very natural looking lashes.
Your semi-permanent lashes do need to be infilled every 2 weeks to help maintain fullness unless of course you are having them applied purely for a special occasion.
The lifetime of your lashes depends on your natural hair growth cycle which is 90 days. Plus lifestyle and care of your lashes make a difference. They will not cause your natural lashes to fall out prematurely.   These are great for everyday wear – having perfect lashes 24/7!
Russian Volume Lash Extensions
What is the difference between the classic semi-permanent lashes to volume lashes?
Classic semi permanent lashes are 1 on 1. One extension is attached to your natural lash (0.15 thickness). Volume lashes are 2 to 6 very fine, tiny lashes (0.7 thickness) on 1 natural lash.
On a classic set around 70 to 100 lashes are applied on each eye, depending on how many natural lashes you have. These are gorgeous but for some people very limited if you have fewer natural lashes or if you love a mega thick look. With Volume Lashes 200 to 600 lashes are applied on each eye to obtain maximum thickness and volume. The Russian volume lashes take longer than classic lashes as so many more lashes are applied. Volume lashes can also be very natural and fluffy. We can really design your lashes to suit your look and eye shape.
Infills are required every 2 to 3 weeks, so if you want, fluffy, dramatic, thick lashes then Volume lashes are for you!
Interested in learning how to apply Volume Lashes?  Click here for our award winning training courses.
Super Volume Lash Extensions
Super volume lashes are another form of Russian Volume lashes but giving a mega thick look. We apply around 8D-14D in one fan which will be around 800-1400 per eye. We recommend these lashes for special occasions.
Patch test is required for lashes at least 48 hours before.
KG Professional Lash Lift
We use KG Professional for our lash lifting products in salon. our sister company that products are sold across the world in salons.  One of the fastest but kindest lash lift systems around. Lash lift makes the lashes appear visible and longer. Lasts for up to 6 weeks. Great alternative to lash extensions. We also include a tint to make the finish really perfect. Treatment takes around 45 minutes and a patch test is required.
If you want to have longer, darker lashes, a lash lift will be perfect for you. This treatment consists of the lashes being tinted and lifted. Lasting around 6 weeks. It creates the illusion of fuller, darker, longer luscious lashes.
Aftercare For Lash Lift
We recommend no water, swimming, mascara or heat like sauna and steam for 24 hours after treatment.
Check out some of our before and after photos, using the slider below.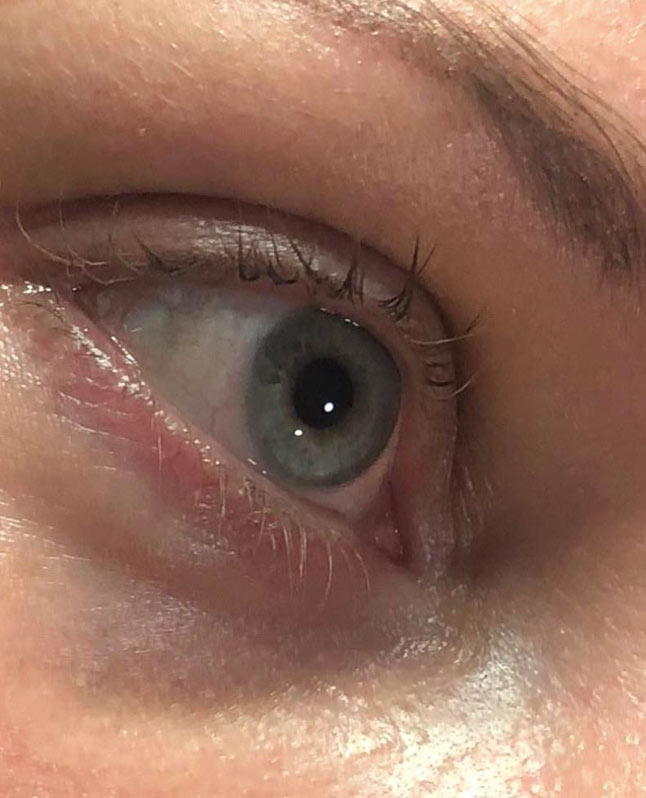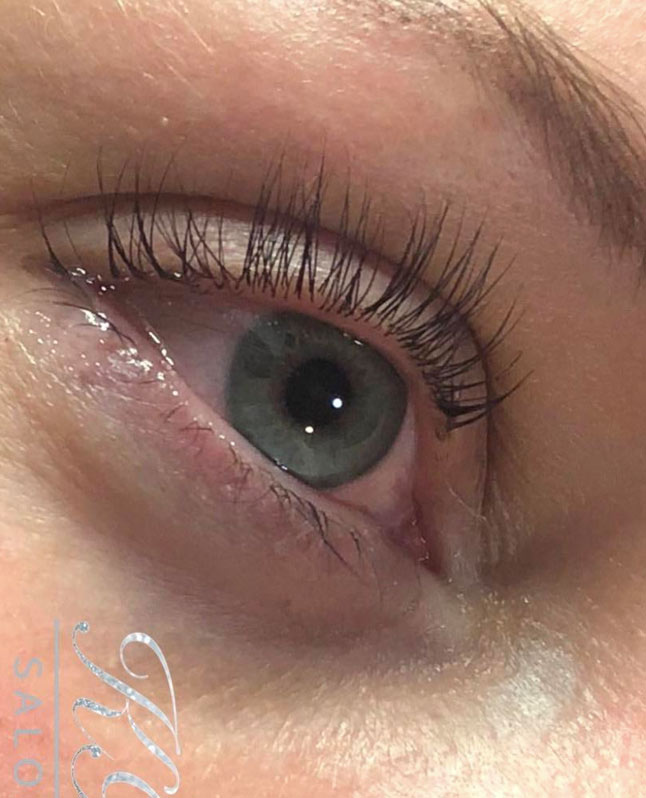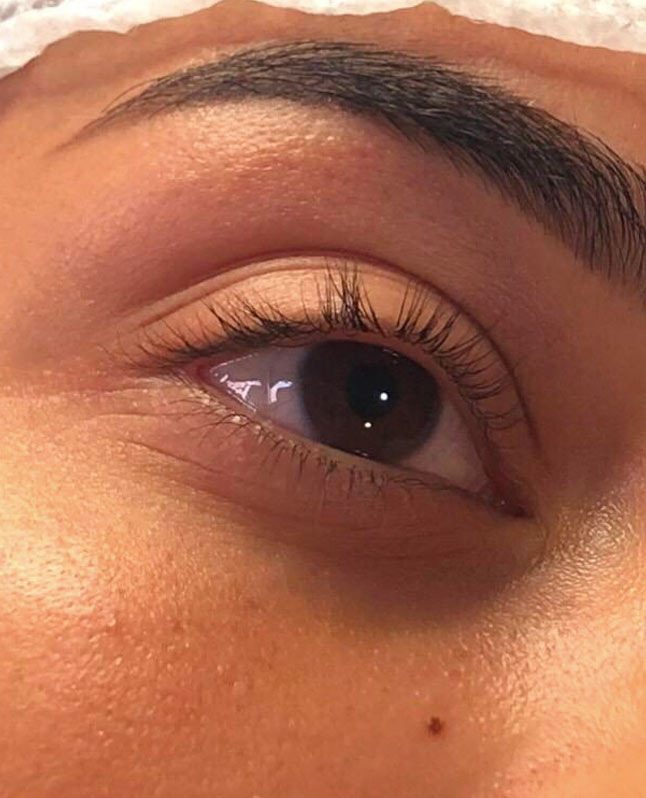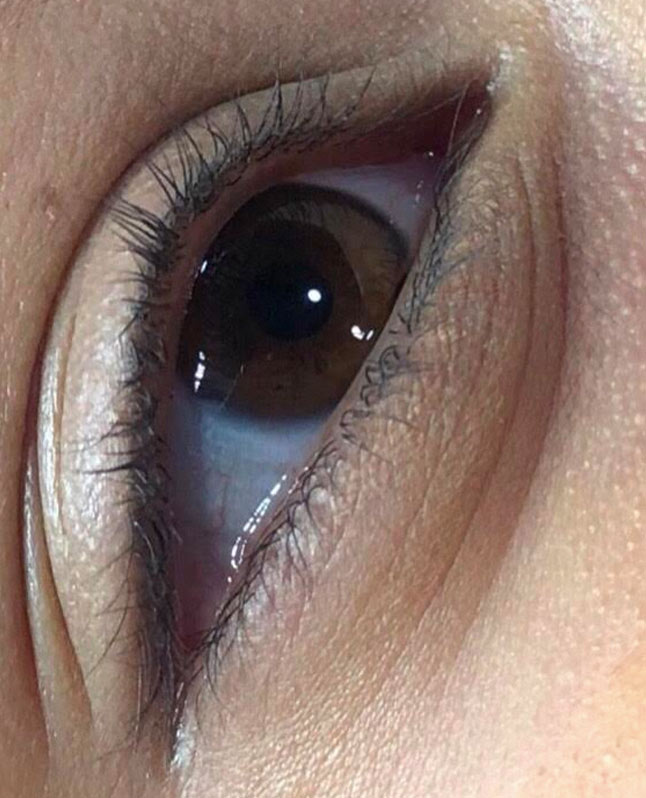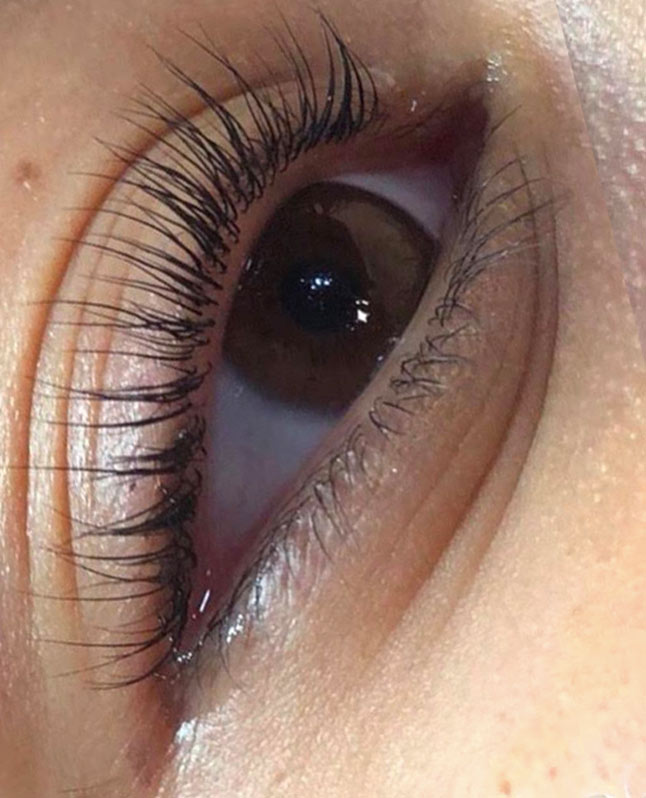 Lash Portfolio
Why not take a look through our Lash Portfolio to get an idea of what's possible before you book a treatment.
Below you will find a small selection of lashes – You can see the difference between the look of Classic, Volume and Super Lashes here.  Please keep checking back as we will update this page often. For more images please see our social media sites.