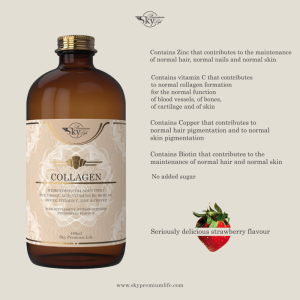 I couldn't gate keep these any longer. I love a good supplement, but there's so many out there it's hard to know which one to go for and some of them are just so expensive!
I've been using this brand – Sky Life Premium for a while now to help me with my hair and skin and I'm loving the results! So much so, I'm thinking of stocking it in the salon for you all to enjoy as well.
I've been taking both the hair supplement and collagen every day without fail. I kid you not, my hair is in the best condition it's ever been in (considering I bleach it, had extensions for years and had a baby!). And my skin… Well, I've had so many compliments recently from people saying how I'm glowing ✨ – I'll take that! I've noticed such a difference and I haven't changed anything in my skin routine except taking these supplements.
USE CODE: 3TGWEVDQ
To get 15% OFF!
PS. I usually pay over £90 for collagen, but this is less than £20!! AND it tastes SO nice.
Let me know what you think! Owner of KG Salon
Katie xx