Eeek, it's Pancake Day! I know what I'll be eating for my tea 🥞
If you're a mummy like me… congratulations, you made it through half term! Woo-hoo! Now you definitely deserve a break 😅
I love that feeling during and after getting my nails done. I can't really describe it, but it really gives you a boost! You'll have to see for yourself!
The whole experience of getting out and letting someone else take care of me for an hour really offers that "feel good" factor! 🥰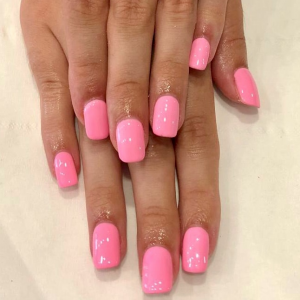 EXPRESS GEL EXTENSIONS 💅
Perfect solution to having extensions!
Kind to your natural nail.
Help with natural nail growth.
Giving the perfect shape.
Can soak off to remove.
We recommend infills every 2 weeks.
Gel application included.
Add ons ✨
 Nail Art, Ombre, French Polish.
ACRYLIC NAILS 💅
Hard and resistant.
A great nail extension option.
Provide a smooth surface for applying nail art.
You can choose the length of the nail.
You can choose the shape of the nail.
Infills recommended every 2 weeks.
Add ons ✨
Gel On Top, Nail Art, Ombre, French Polish.
GEL OVERLAYS 💅
Last much longer than regular nail polish.
They give a shiny, fresh look to your natural nails.
They are more flexible than acrylic nails.
You can experiment with colour's and shape.
Fast drying time.
Add ons ✨
Nail Art, Ombre, French Polish.
.