Did you know we use the same tan as the Strictly Come Dancing celebs? 💃🕺
…only the best for our clients! With wedding season right now, we've had a lot of enquires about our spray tans. I thought I'd share some FAQs with you:
How long does a Spray Tan last?
Showering sooner than 24h will cause your tan for fade faster. Life expectancy of fully developed color is 5-10 days. You can choose our ONE Hour Rapid option for a tan that gives you freedom of 'warm water rinse' in as little as One Hour.
What do I need to do before my Spray Tan?
We recommend 24 hours before your spray tan to exfoliate and moisturise your skin to buff away any dead skin, and will help achieve a more even tan. If you need to wax/shave this also should be 24 hours before your tanning appointment, doing so will ensure no streaks and even tan.
What should I wear to my Spray Tan appointment?
Loose clothing that won't rub on your skin, and flip-flops.
Can I shower after a Spray Tan?
You shouldn't shower for at least 24 hours after getting a spray tan. You should also avoid sweating or swimming during this time. The spray tanning product contains a bronzer to give you an immediate tan. The bronzer is cosmetic, and will wash off in the shower revealing a natural-looking tan that will last about a week.
How many days before my event should I book my Spray Tan?
We recommend booking your spray tan at least 2-3 days before your event. This will allow your tan to fully develop and give you time to have one rise off in between the application and your event.
I hope these help! But if you have any other questions, please call us or send us a message on our social platforms. 😊
---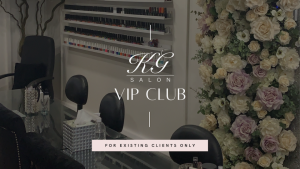 Are you a VIP✨?
We have created an exclusive group for our existing clients! We wanted to give you the opportunity to be the FIRST to see, try and book new treatments and products. As a thank you, for being loyal to us and it would be so nice to stay connected. 💕
Special offers, model spaces, last min appointments, new product launches and treatments will be shared with our VIPs first!
So if you are an existing client, and want to be the FIRST to find out about all the above, click the button below and become a VIP ✨