It's going to be a HOT one this week! 🥵  I thought I would run through some of my key summer skin tips!
It's time to level up your SPF!
Keep your moisturiser light.
Double cleanse your face well.
Exfoliate 1 – 2 times a week.
Have a Dermaplaning facial every 4-6 weeks.
Clean your skin with a cleanser that suits your skin, remove your top layer of dead skin cells by exfoliating, protect your skin with SPF and nourish your skin with a good moisturiser.
To gain maximum results, you need a regular facial! Dermaplaning offers something more than a regular facial!
How?
Because, it's a specialised technique that offers a manual exfoliation of the face. Dead skin cells and vellus hair (peach fuzz) are removed, leaving you with a brighter✨, smoother, more youthful appearance with longer lasting results. It will help the absorption of your SPF and moisturisers instead of them just sitting on the top of your skin!
Dermaplaning Facial – 60 mins of relaxation 😌
Book your facial with our Skin Specialist, Sajni 👇
For the ultimate GLOW ✨
---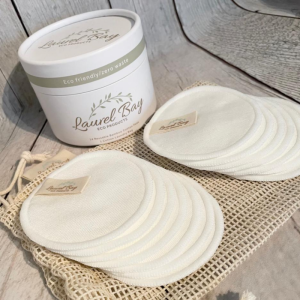 Did you know we have an online shop!? 🛍
You can now order your products or maybe a gift for someone you know online!
There are lots of lovely bits we offer from wax melts, cuticle oils, tanning lotions, brow glues, make-up, Reusable Cotton Pads! ( and so much more!!)
Have you seen these? We're obsessed with them! No more waste 🙅
They remove my make up effortlessly and feel great on my skin, giving a very gentle exfoliation as well – win win!
ECO FRIENDLY & ZERO WASTE 🌱
 In your gorgeous box you'll recieve x4 reusable organic cotton pads and x1 laundry bag.
They are 70% Bamboo & 30% Organic Cotton