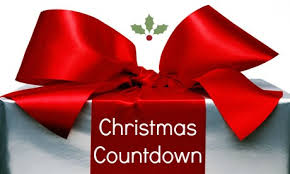 22 DAYS TILL CHRISTMAS!!! 
How exciting. I love this time of year seeing everyone getting in the spirit and all the lights and decorations.
At KG Salon we are nearly full for Christmas and New Year appointments. So if you haven't booked your treatments in, give us a call today and get booking.
We are trying our best to fit everyone in to avoid as much disappointment as we can.
Also, this is our busiest time of year, so if you need to cancel or amend an appointment please let us know ASAP so someone on the cancelation list can have your space.
Please see below our Christmas Opening hours:
Week on the 15th-20th Open as normal
Monday 22nd Dec:  10am – 7pm
Tuesday 23rd Dec:  10am – 7pm
Wednesday 24th Dec:  10am – 3pm
Thursday 25th Dec: CLOSED
Saturday 27th Dec: CLOSED
Monday 29th Dec: 10am – 7pm
Tuesday 30th Dec:  10am – 7pm
Wednesday 31st Dec: 10am – 2pm 
Then we open as normal on Friday 2nd January 2015!
I would like to thank every single one of you for your support this year – Its been amazing and very successful. We couldn't of done it without you being so loyal to KG Salon.
Have a great Christmas and Happy New Year,
Lots of love,
Katie Godfrey