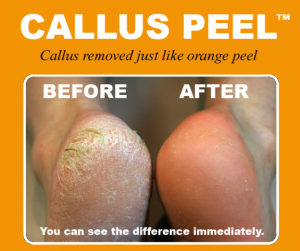 This amazing new treatment is just in time for flip flop weather. Have you got hard skin on your feet that just won't shifted? Need a little bit more than a standard Pedicure? Callus Peel is for you!
This treatment only take 20-30 minutes to do – We recommend a treatment every 3-4 weeks, although results are seen after the first treatment.
The treatment targets the hard skin / calluses on your feet with skin softening patches followed with scrapping away the hard skin leaving your feet feeling soft and revitalised.
Treatment : £23.00
Add on treatment to pedicure or File and Polish: Only £15.00 extra
KG Salon
01582 883611
www.kgsalon.com